Meet Our Artistic Director and Accompanist
Frederick A. Binkholder, Artistic Director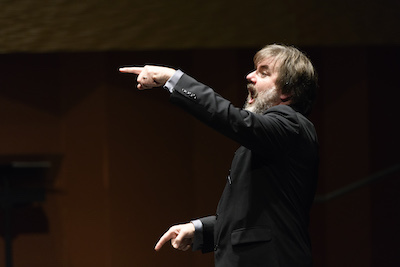 MAESTRO FREDERICK BINKHOLDER is artistic director of the Capitol Hill Chorale, a position he has held since 2000.
A St. Louis native, Maestro Binkholder came to Washington from Atlanta, where he was on the choral faculty of Georgia State University. He also served on the choral faculties of Washington University, the St. Louis Conservatory and School for the Arts, Georgia State University, and Mercer University.
His programming flair and artistic interpretations have earned the Chorale glowing reviews from critics and audiences alike. In 2018, the Chorale received Chorus America's Alice Parker Award, which recognizes "programming of significant recently composed music that expands the mission of the chorus and challenges its audience in a new way." Mr. Binkholder is also Director of Choral Studies of Music at Georgetown University and Director of the Chamber Singers at Georgetown University.
Kelly Lenahan, Accompanist and Organist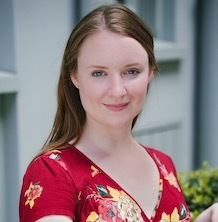 Kelly Lenahan is a pianist from Lancaster, Pennsylvania. She is a recent graduate of the Royal College of Music, London, where she received a Master's Degree with Distinction, studying piano and organ as a Stanbridge Drake-Brockman Scholar and recipient of the Olive Rees Prize. Kelly received an undergraduate degree in music performance from Belmont University in Nashville, Tennessee.
As a collaborative pianist, Kelly trained and worked as a répétiteur for the Royal College of Music's International Opera School, as well as for Belmont and Vanderbilt Universities. As an orchestral pianist, she has held principal positions with the Britten-Pears Orchestra, the Royal College of Music's International Opera School Orchestra and New Perspectives Ensemble, Chautauqua's Music School Festival Orchestra, and has been a substitute with the Nashville Symphony. During her time in Nashville, she also worked as a session musician and touring musician, performing with singer-songwriters, folk bands, and rock bands. An enthusiastic ballet pianist, Kelly has worked with Pineapple, Rambert School, Mark Morris Dance Group, Harvard University Dance Center, and José Mateo Ballet Theatre.

Currently, Kelly is devoting her solo work to discovering, studying, and performing works by female composers. She has taken a particular interest in the music of Louise Farrenc and Lili Boulanger, and has recently given UK and European premiers of rare works by female composers from the 19th and 20th centuries. She has recently been named a Britten-Pears Young Artist, and is currently living and working in Washington, D.C..

Our Administrative Organization
The Capitol Hill Chorale is governed and administered by a board of representatives elected from within the Chorale, as well as appointed community members. The current board includes: One representative from each section, four at-large members, three community members, and emeritus board members.
The 2019-2020 Executive Committee is:
Jessica Chaiken, President
Amy Davis, Vice President
Margaret Neily, Treasurer
Erik Lundgren, Financial Secretary
Robyn Alexander, Secretary
Virginia C. Gano is the honorary Chorale administrator, organizer, and Den Mother.