Homeward Bound for Christmas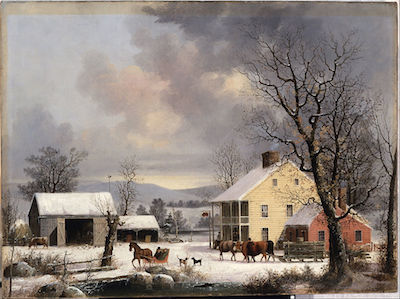 A celebration of our 25th Anniversary begins with the premier of a 5-movement Appalachian Christmas Cantata by our Composer-in-Residence Kevin Siegfried, based on the music of Jean Ritchie. Also on the program are carols for puritans and patriots alike.
Program:
Early American
Emanuel for Christmas – William Billings
Sherburn – Daniel Read
Joy to the World – Ingalls
Carol C.M. "while shepherds" – Supply Belcher
Shiloh
Sheffield
Shaker
The Heaven's are with us I know
Sweet music softly stealing
Carol, Carols everywhere
Give Good gifts
Other traditions
Mary had a baby
Vum vive vum
Intermission
Appalachian Suite by Kevin Siegfried
The World is old
Brightest and Best
Down Came and Angel
Winter Grace
Wondrous Love
25th Anniversary Favorites
Jvarsa Shensa – Paliashvili
Tebe Pojem – Mokranjac
Slava Otcu – Mokranjac
Bogoroditzye Devo – Rachmaninoff
Homeward Bound
Road Home – Paulus
I'm a long time traveling here below – Edmund Dumas
Pick up single tickets today or purchase your season ticket and save 20%!

Showtimes
December 2nd, 7:30pm
December 3rd, 4pm
Location
Lutheran Church of the Reformation, 212 East Capitol Street NE
Tickets
Open seating: $25
30 and under: $15
12 and under: FREE


Brown Paper Tickets Ticket Widget Loading...

Click Here to visit the Brown Paper Tickets event page.